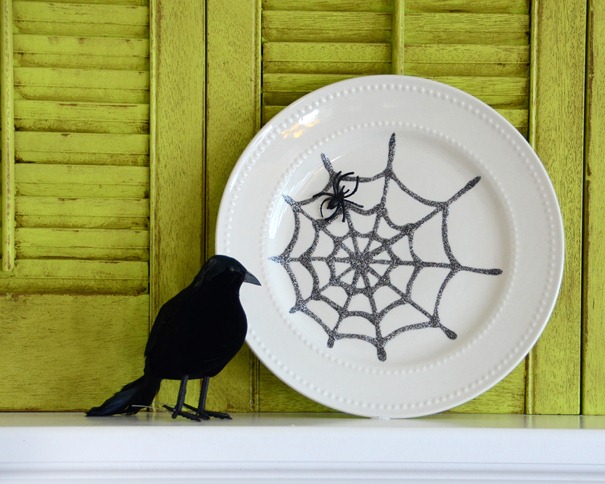 A couple of weeks ago, I was asked if I'd be interested in checking out the new Martha Stewart Crafts Decorative Paint Line, brought to you exclusively by Plaid Crafts.  And, because I'm smarter than I look, I said YES.
And shortly after that a box containing all of this (crappy cell phone picture alert)
showed up at my door.
Delightful, right???
You can find the entire line exclusively at Michael's stores in the US and Canada starting NOW!
So, why do we need another line of craft paints?  Because this is the big daddy of all craft paint lines!  It works on all crafting surfaces including wood, metal, glass, ceramic, terra-cotta and fabric.  It is indoor/outdoor safe and dishwasher-safe on glass.  And, there are 160 paint colors in five finishes (Satin, High Gloss, Glitter, Pearl, Metallic).  All come in 2 oz. bottles and are non-toxic!
And the tools?  AMAZING.  The attachments all screw directly on to your paint bottle and come with a separate bottle for cleaning.  That spongy roller thing?  Genius.  Let's get on with my project…
Disclaimer: Because I adore Martha's glitter (totally have the variety pack), I went straight for the glitter paints. The glitter paint is not "paint" like you're thinking. It's kind of clear with glitter suspended in it.  I found this paint is best used with the Fine Top Tips attachments or as an accent as opposed to being brushed on your entire project.
Supplies:
Plate
Martha Stewart Crafts Multi-Surface Glitter Acrylic Paint (I used Obsidian)
Martha Stewart Crafts Fine Top Tips (pictured below)
The tips come in 3 different sizes.  The large size is the one recommended for the glitter paint.  They appear pretty close to the same size, so look carefully before you put one on.
They screw directly onto your paint bottle…fabulous, right?
Mark a point on your plate for the center of the web.  I wanted mine off center.
Take your squeeze bottle and draw a line from that point to the edge of your plate.
Do the same thing 9 more times or so.
Now fill in the cross webs (that's totally a technical term).
And a couple more rows of those…
Now set it aside and let it dry.  It will darken up as it dries.
I cut off the ring part of a spider ring and stuck that on the plate as well.
You'll be seeing more of Martha's paints 'round these parts for sure.  Maybe even next week. 
Full post disclosure here.
Please follow and like us: