How fun was last week??? (I think most of you enjoyed it…aside from that one comment that was all "What's with all the giveaways? I kind of hate it.")
HUGE thanks to everyone who provided items for the week of giveaways! Be sure to check the WINNERS POST throughout the week to see if you won something!
As for me, I'm going to camp with the teenage girls from church this week. Yikes. I've got some stuff scheduled in advance, so you won't even miss me.
*************
This project was inspired by this sweater from DownEast Basics.
I immediately thought of my GO! Cutter and AccuQuilt's GO!Funky Flowers die. I though a knit would be a good choice for this project, since it doesn't fray. More on that in a bit.
I cut strips of my knit yardage (this color came from Hobby Lobby but you could use an old or clearance t-shirt to keep the cost way down) and then folded it in eighths. There's no reason for the eighths other than that's how long my strips were. (And I wanted to see if my GO! Cutter could handle that many layers.)
I placed the folded fabric over the smallest flower on the die,
rolled it through, and ended up with this.
Perfection! Not even a string to trim! Seriously…I was so excited that I got on the AccuQuilt Facebook page and posted about it right then. I'm a dork.
I cut about 80 flowers total.
I stuck a flat cheap-o cutting board from IKEA inside the sweater (so I wouldn't have to stick my hand in for pinning) and started placing and pinning flowers.
I tacked each one down in the center using the stitch on my machine that can allegedly sew on buttons. (I did it once in my "getting to know your machine" class, but I don't dare try it again.)
Then I did another row.
And so on and so on.
I really wanted that to be the end of it. I even made Macy try on the sweater and head outside for pictures. But look:
Wadded up pieces of aqua toilet paper stuck to a sweater. How nice!
So, I came back in and did a little playing around. I decided that if I wanted it to look how it looked in my head, I was going to have to do some more sewing…and I mean A LOT more sewing.
Starting where I'd tacked down each flower, I sewed out to near the end of each petal. That's 5 petals per flower times 80-ish flowers. You don't need to be a math nerd to figure out that it took a freaking long time. So long, in fact, that I quit feeding my kids and Macy nearly died from malnutrition.

(Or, she just really hates me taking her picture…you decide.)
Good thing I love the way it turned out!
If you don't have a GO! Cutter and you want to try this project, the flowers I cut out are about 1.5" in diameter.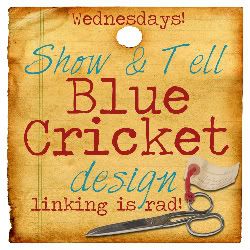 Please follow and like us: